Products
Fairy Floss – Taking Your Dessert to the Next Level
When you think about your childhood dessert dreams, fairy floss is consistently on the list. Why wouldn't it be? It looks terrific and tastes fantastic too. The bursts of sweetness the moment it touches your mouth is an immediate bliss and flooding with intense excitement. That's why buying fairy floss is a priority whenever there's a chance to go to fairs, carnivals, and festivals.
But did you know you can serve fairy floss at home and even take your dessert to the next level? Does it sound impossible to do? Do not worry too much because here, you will get to read the different recipes and tips to create the best fairy floss dessert you would ever serve for your family and friends. Let's get started!
Fairy Floss Doughnuts
Do you consider yourself a doughnut person? Can you not last a month without buying a box of doughnuts to indulge in? Or are you yearning for a new doughnut recipe to introduce to your loved ones? If your answer to all these questions is yes, you are in for a treat!
Fairy floss doughnuts are currently buzzing worldwide because it's totally unexpected yet immediately accepted by doughnut lovers.
The ingredients you'll need are:
Flour
Salt
Yeast
Baking soda
Vegetable oil
Melted butter
Eggs, beaten
Milk
For the frosting, you have to prepare:
Powdered confectioners sugar
Butter
Vanilla extract
Marshmallow fluff
Fairy floss
Food colouring
Proceed with the instructions with all the necessary steps when cooking the doughnuts. The main trick you have to do is only take a small pinch of the fairy floss and then place it on the doughnut's top. Since you are making this from scratch, make it a point to let the frosting completely set in before adding the fluffy floss. Melting it is something you have to avoid at all costs.
Fairy Floss Cocktail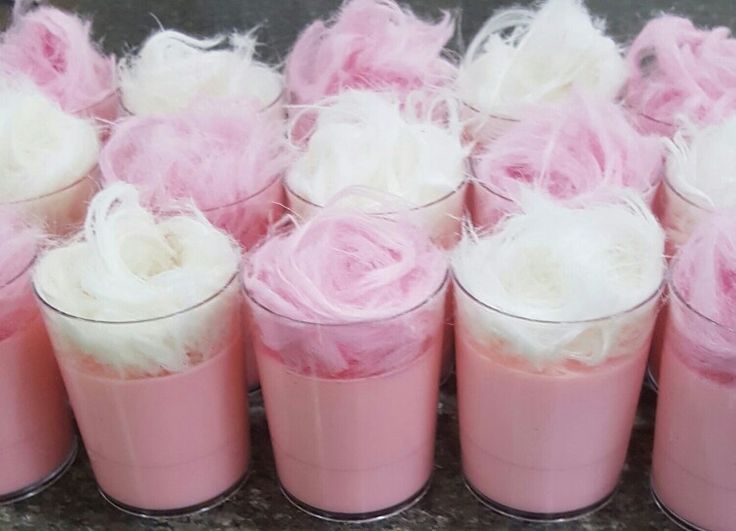 Did you read that correctly? Fairy floss added to liquor? Now that's exciting! Whoever said fairy floss is only for kids has never tried this recipe.
For the ingredients, it won't cost you a fortune. You must have grape juice, vodka, and fairy floss. How to prepare this? You only need to shake the vodka with the grape juice and pour it all over the fairy floss.
Creating a kid-friendly version is more than possible. Just take out the vodka. That'll be a great addition to any party.
Pudding with Persian Fairy Floss
If you're searching for real dessert magic, this is the perfect recipe! Persian fairy floss is the traditional and well-loved Iranian sweet. It's locally referred to as Pashmak, and that is interpreted as "like wool".
What you'll need for the pudding are:
Cornstarch
Egg yolks
All-purpose flour
Thickened whipped cream
Vanilla extract
Whole milk
Unsalted butter
Food colouring
Jam, preferably raspberry or strawberry
For the Persian Fairy Floss, you have to get:
Sugar
Corn syrup
Water
Food colouring
Cornstarch
It's pretty easy to do. It's something unique, and everyone would want to get some more. If you're ready to prepare the most amazing dessert table, don't forget to add the best Persian fairy floss in Sydney. Get it here.